New Delhi: Among eight economic relief measures that were announced on Monday, the Finance Ministry has announced Rs 23,220 crore for public health, the scheme is focused on preparation for child care in the next Covid wave.
This scheme is focused on short-term emergency preparedness with an emphasis on children and pediatric care. The total budget has been earmarked for one year, according to the FM. The budget will be utilized in one year.
The budget will be used in increasing oxygen supply at central, district and sub-district level, increasing ICU bed capacity for children and other measures to ensure availability of beds later.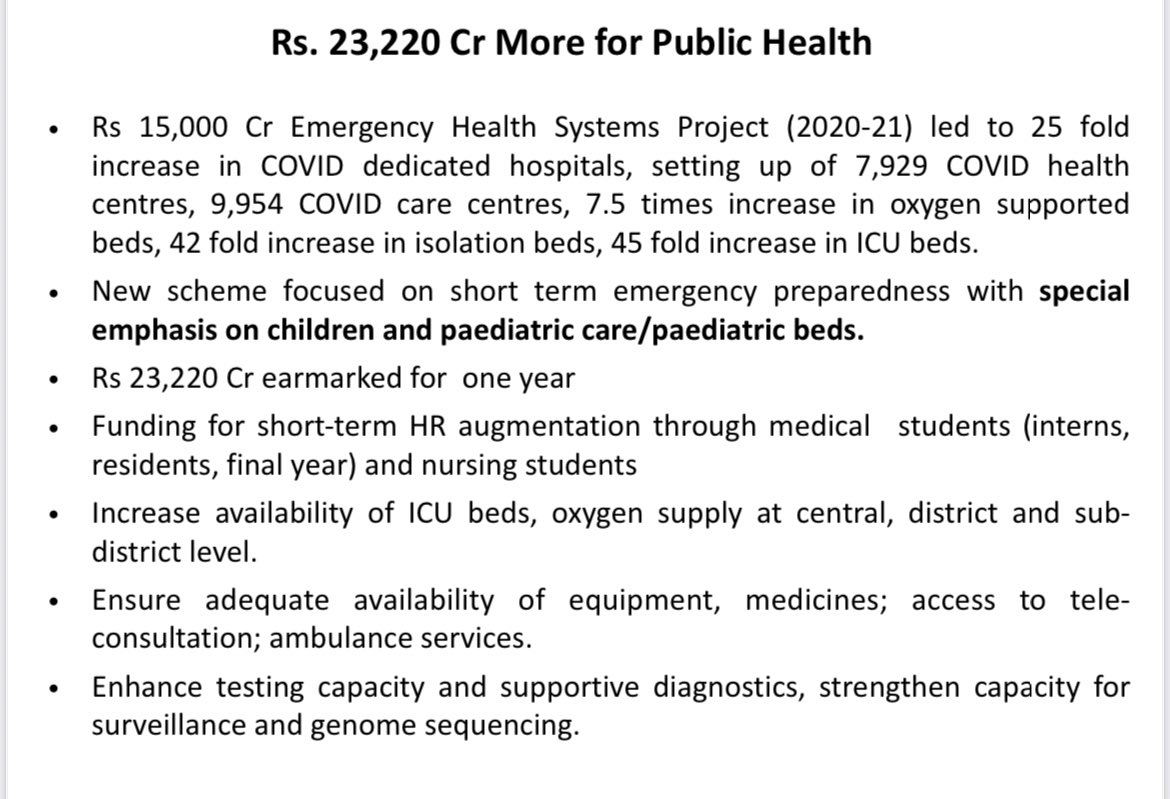 Additionally, with an aim to provide further economic relief to micro, small and medium enterprises (MSMEs) amid the ongoing COVID-19 pandemic, the Centre on Monday expanded the financial support being provided under the Emergency Credit Line Guarantee Scheme (ECLGS) by Rs 1.5 lakh crore. ECLGS will now have a total outlay of Rs 4.5 lakh crore, up from the earlier Rs 3 lakh crore. "The overall cap of admissible guarantee has been raised from Rs 3 lakh crore to Rs 4.5 lakh crore," Sitharaman said. "Out of Rs 3 lakh crore announced earlier, Rs 2.69 lakh crore have already been disbursed through the ECLGS 1.0, 2.0 and 3.0," she said.
Apart from these, an additional Rs 1.5 lakh crore under the Emergency Credit Line Guarantee Scheme (ECLGS) has been announced. This is additional to the Rs 3 lakh crore announced under the scheme last year.
The Centre has extended a total allocation of Rs 3.03 lakh crore is announced for result-linked power distribution scheme. This forms financial assistance for DISCOMS for infrastructure creation and upgradation.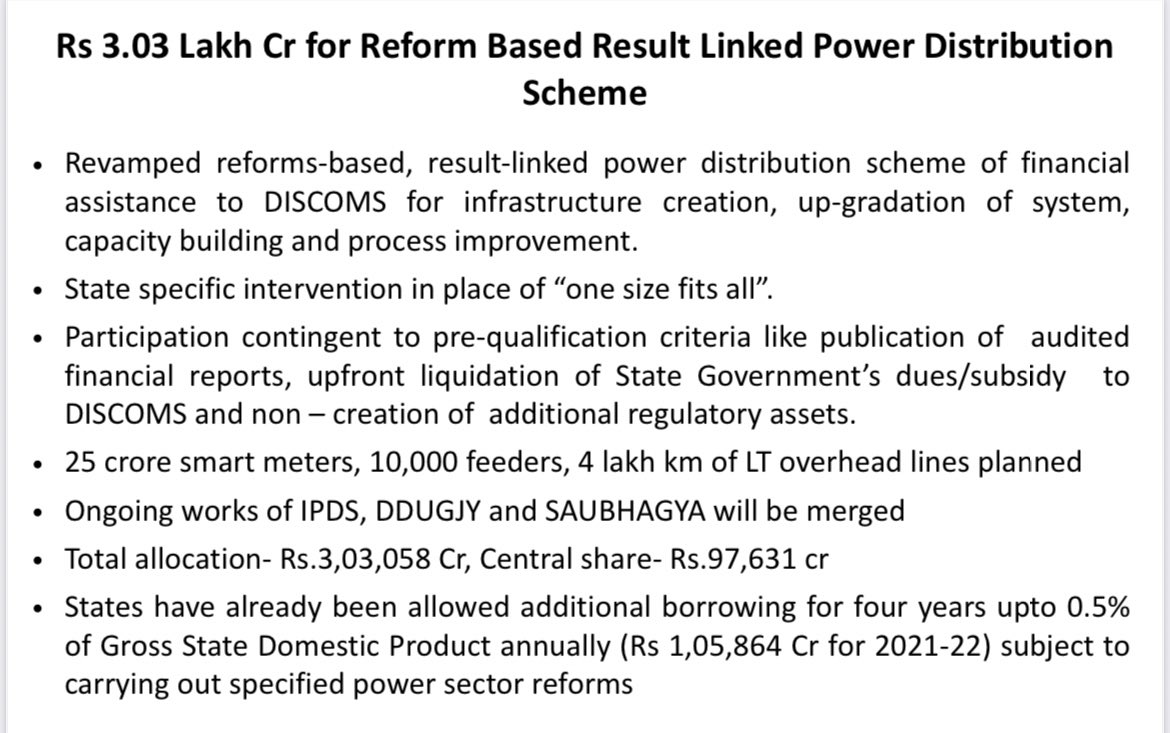 A new policy is in formulation for asset monetization and streamlining process for PPP Projects related to core infrastructure assets including through InvITs.