New Delhi: The goods and services tax (GST) Council meeting, chaired by Finance Minister Nirmala Sitharaman, on Friday decided to defer the recent GST hike on textiles from five per cent to 12 per cent amid objections raised by various state governments and industry bodies. The ministry will review the matter in February, according to Bikram Singh, Industry Minister, Himachal Pradesh.
"The GST Council meeting has decided to retain the status quo on GST rate on textile to 5 per cent and not raise it to 12 per cent. The issue of GST rate on textile will be sent to the tax rate rationalization committee which will submit its report by February," Finance Minister Nirmala Sitharaman said on Friday.
"GST Council has decided to defer the hike in GST rate on textiles (from 5% to 12%). The Council will review this matter in its next meeting in February 2022," Bikram Singh was quoted by ANI in Delhi.
ALSO READ: After 'Goof-Up', Taxmen Land Up At Other 'P' Jain's Residence, Samajwadi Party Cries Foul
The GST rate hike, which was scheduled to come into force from January 1, 2022, was opposed by states like West Bengal, Delhi, Gujarat, Rajasthan, and Tamil Nadu. The states said that the matter should be put on hold for now.
Currently, a 5 per cent tax on sales of up to Rs 1,000 per piece is charged by the government, and a proposed hike would have impacted small traders working in the sector as well consumers.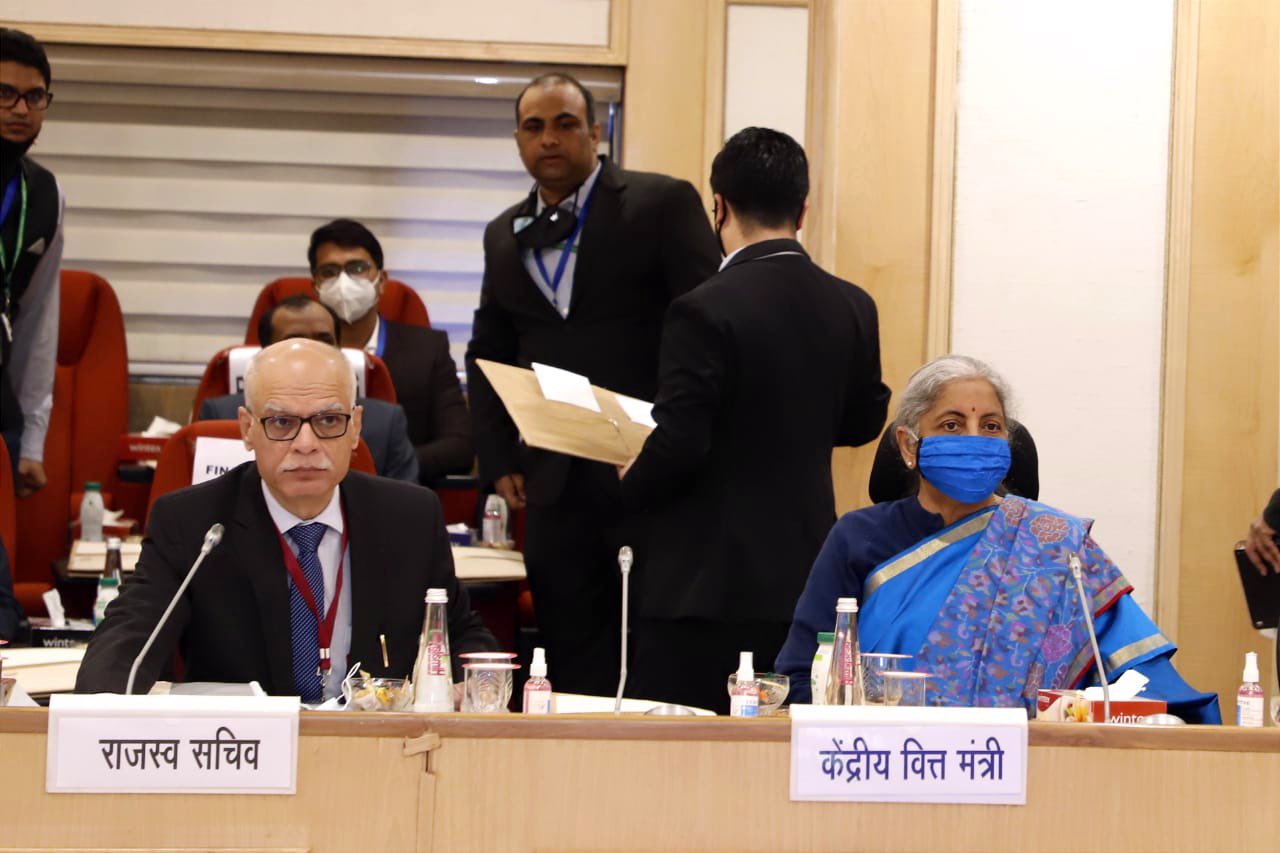 The states argued that the tax hike will make poor man's clothes expensive and will result in factory closure and job losses amid the pandemic.
The 46th meeting of the Goods and Services Tax (GST) Council is held in the national capital under the chairmanship of Union Finance Minister Nirmala Sitharaman on Friday.
States pitch for continuation of GST compensation for another 5 years
State governments of Chhattisgarh, Kerala, Delhi and West Bengal on Thursday pressed for continuation of the GST compensation for another five-year period in view of the financial stress created by the outbreak of the pandemic.
The demand for extension of the GST cess regime among others was made by several state finance ministers at a pre-budget consultation called by Union Finance Minister Nirmala Sitharaman on Thursday.
Besides, many states also demanded raising the share of the Union government in the Centrally Sponsored Schemes (CSS). Currently, the central government and state government share in some CSS is 60:40 while in others it is 75:25.
GST compensation to states for revenue shortfall resulting from subsuming of local taxes such as VAT in the uniform national tax, Goods and Services Tax (GST) will end in June next year.
ALSO READ: GST Revamps From January 1: From Tax Rates To Anti-Evasion Measures, Here's What Changes
Kerala demands extension of GST compensation period, package for return migrants
Kerala on Thursday demanded extension of GST compensation period by another five years, increased allocation under centrally sponsored schemes as well as make the National Health Mission a programme that is fully funded by the Centre amid the pandemic situation.
Besides, the state has sought compensation for loss of revenue from central transfers due to reduction in share from the divisive pool.
Addressing the media here, Kerala Finance Minister K N Balagopal said the state has also demanded a rehabilitation package for "return migrants" from foreign countries.
Kerala has a significant number of people working overseas and remittances is a major contributor to the state's economy. In the wake of the pandemic, a large number of such people have come back to the state.
Finance ministers of States and Union Territories and senior officials are attending the meeting held at Vigyan Bhawan in New Delhi.
The meeting holds significance as it is taking place ahead of the Union Budget for 2022-23, which is scheduled to be presented in Parliament on February 1, 2022.
(With inputs from ANI and PTI)