Patna: Amid the targeted killings in Kashmir, former Bihar chief minister Jitan Ram Manjhi on Monday said that "Ek Bihari Sau par Bhari", while requesting Prime Minister Narendra Modi and Union home minister Amit Shah to leave the responsibility on people of Bihar to improve the situation in the Valley. Manjhi offered a solution to the long-pending problem of terrorism in the valley, stating that "if the situation is getting out of hand, we Biharis should be handed over the Kashmir issue and we will deal with it successfully".
The former Chief Minister went on to say that the Biharis have made significant contribution to the freedom struggle and have the wherewithal to deal with situations like Kashmir.
The statement comes after a series of killings of Migrant Laborers in the valley. The targeted killings in the valley left five migrant laborers from Bihar dead in the last 15 days.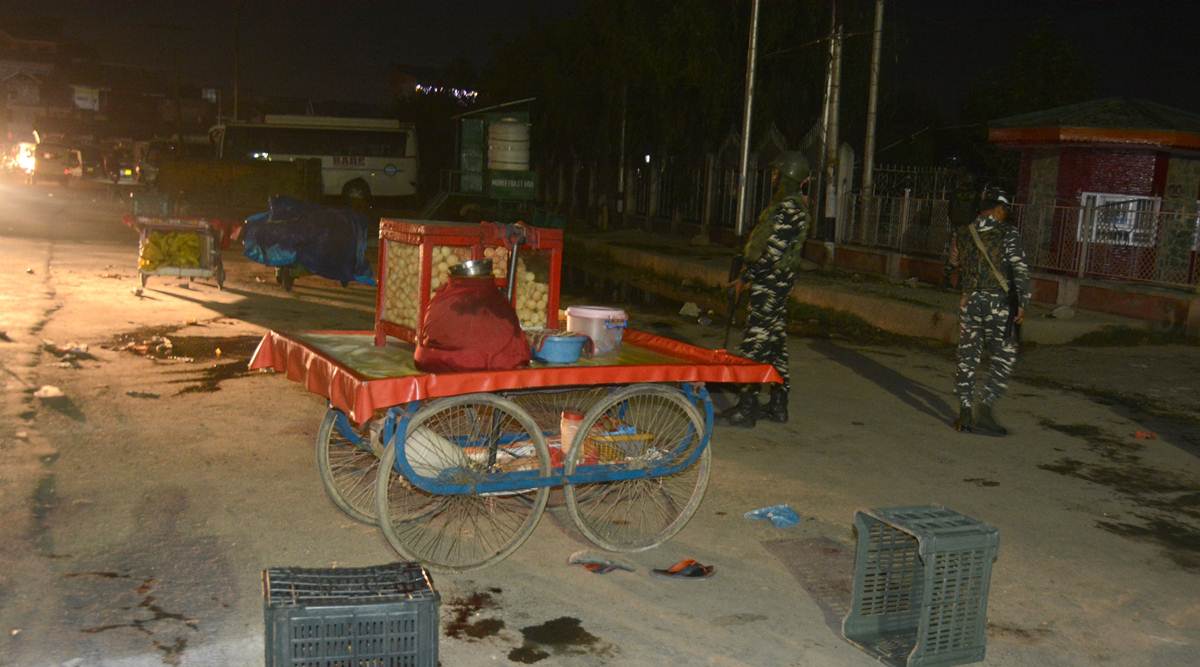 Even though the parties condemned the killings, yet the opposition has started blaming it on Nitish Kumar. The state government announced a financial help of Rs 2 lakhs to the next of the kin killed in the valley. The opposition said the Chief Minister is trying to make a mockery by giving such little amount as compensation.
The opposition raked up the issue of mass exodus for employment in the state which they claim Nitish Kumar has been unable to control despite 16 years of his rule. Tejashwi Yadav made a comparative analysis of the compensation paid in the eventuality of death due to snake bite or lightning which is 4 lakhs to a paltry amount of 2 lakhs given to the next of the kin of the migrants killed in the valley recently.
BJP too raised the issue of poor compensation. BJP leader Nikhil Anand said that the government should consider raising the compensation amount for the victim's family. The issue of rampant unemployment in the state-dominated the 2020 assembly elections and once again the opposition is raking it up.
On Twitter, former Bihar chief minister Jitan Ram Manjhi also condemned the killings and even targeted the prime minister and the union home minister. "I'm deeply upset because our Bihari brothers were killed in Kashmir. If Prime Minister Modi and Home Minister Amit Shah are unable to improve the situation in Kashmir, then they should leave it to us Biharis, we will turn things around in 15 days," said Manjhi in a tweet in Hindi.
ALSO READ: Grief And Terror Engulfs Bihar Village Of Street Vendor Killed In J-K